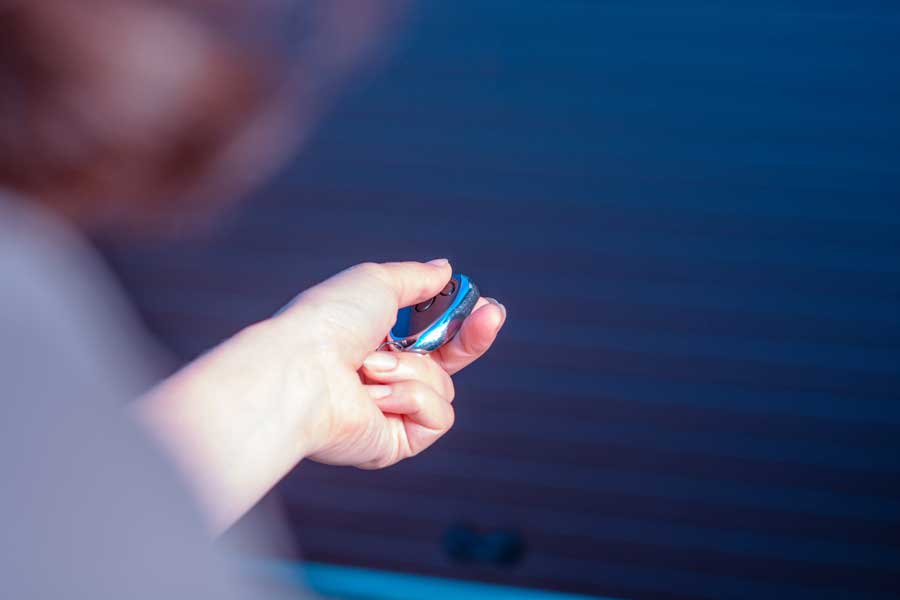 McCaleb Homes is very proud to build in our selected communities. Safety and beauty are some of the important factors we consider when choosing locations. But the sad fact is that even in safe, well-maintained neighborhoods, crime and theft are still risks. With that in mind, we wanted to share a few tips that can help keep your home's largest access point secure: the garage.
Take Your Garage Door Opener With You
For the sake of convenience, many people leave their garage door opener clipped to the visor of their vehicle or in an easily reachable compartment. One problem with that is the fact that many experienced thieves know where to look for them. Which means if they have access to your car, they may also have access to your home, which they can locate if you have anything revealing your address stored in your car. For this reason, it may be a good idea to take your garage door opener with you when you leave your vehicle unattended. Many modern openers are small enough to fit on a keyring, meaning they are not much of a burden to carry.
Lock the Inner Door
Again, for the sake of convenience, many homeowners leave the inner door that connects the garage to the house unlocked. Unfortunately, that means that if unwelcome visitors gain access to the garage, they can easily access the main living area. While leaving it unlocked may make it easy for family members to come and go, it's still good practice to lock it behind you; at the very least when leaving for the day.
Garage Window Privacy
Many garage doors have windows in them, letting some natural light in during the day. This can be great, especially if you work on projects in your garage. The downside is that it can also be a place for shady shysters to peer in and see if there's anything valuable inside. To negate this risk, you can pretty easily install frosted film over the windows that will keep prying eyes out while still letting the light in.
We hope these simple tips help you rest easier in your home. For more tips, inspiration, and announcements, be sure to stick around and browse our blog. Check back often!
By McCaleb Homes 7-19-2021