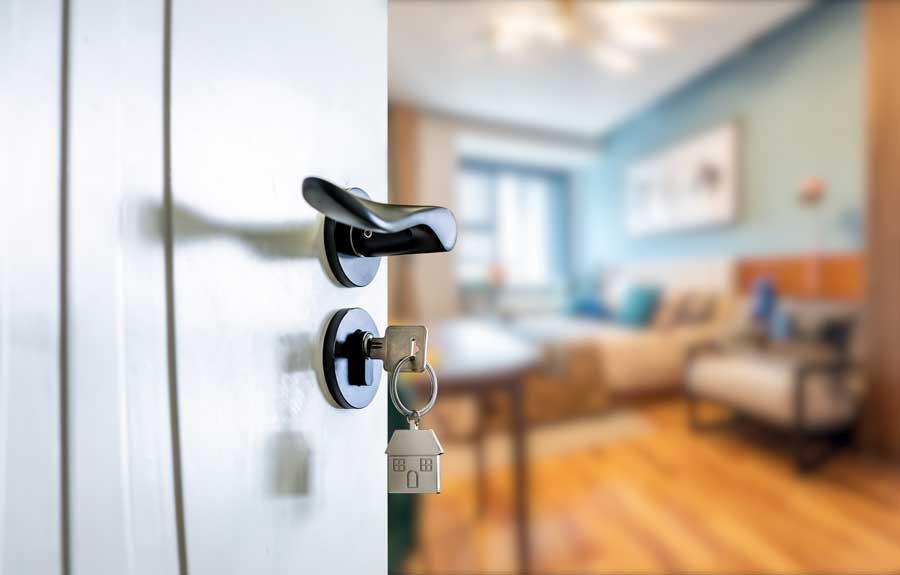 At McCaleb, we love creating homes that families are excited to live in. We love seeing the smiles of homebuyers when they get the keys to their very own home. And while homebuying can be extremely exciting, it can be scary to a lot of people too. A lot of people want to "buy at the right time". But when is it the right time to buy a house? To answer that question, let us first answer these other questions.
What Do My Savings Look Like?
One of the first questions you should ask yourself is, "how are my savings?" You want to make sure that you have enough saved for a comfortable down payment, closing costs, and ideally an emergency fund as well. It can take some time to build your savings up, but it is an essential step.
What Type of Loan Can I Get?
Once your savings are in order, a wise next step to take is to get pre-approved by a lender. Once you find a lender that you feel comfortable with, run the numbers with them. They will take into consideration your credit score, your debt-to-income ratio, and interest rates and come back with what price range you can afford. Bear in mind that they will offer you a suggestion based on your gross monthly income. This is your income before taxes are taken out. So be careful and reasonable when evaluating how much house you can afford. What your lender approves you for and what you feel comfortable with may be different.
Do I Actually Want To Buy a House?
The housing market naturally changes depending on a variety of factors. Sometimes people get caught up in timing the market just right. But as we have seen with this last year, a lot of people got priced out of their market while they were waiting on the sidelines. The truth is that no one can tell the future. Experts can guess based on past market data, but that's all. So, ask yourself, do you just want a house because you feel pressured, or you want it to be an investment? Or do you just want a safe, secure place to live and make memories in?
If you can answer all these questions and find that now is the right time to buy, reach out to McCaleb Homes to get started.
By McCaleb Homes 11-17-2021