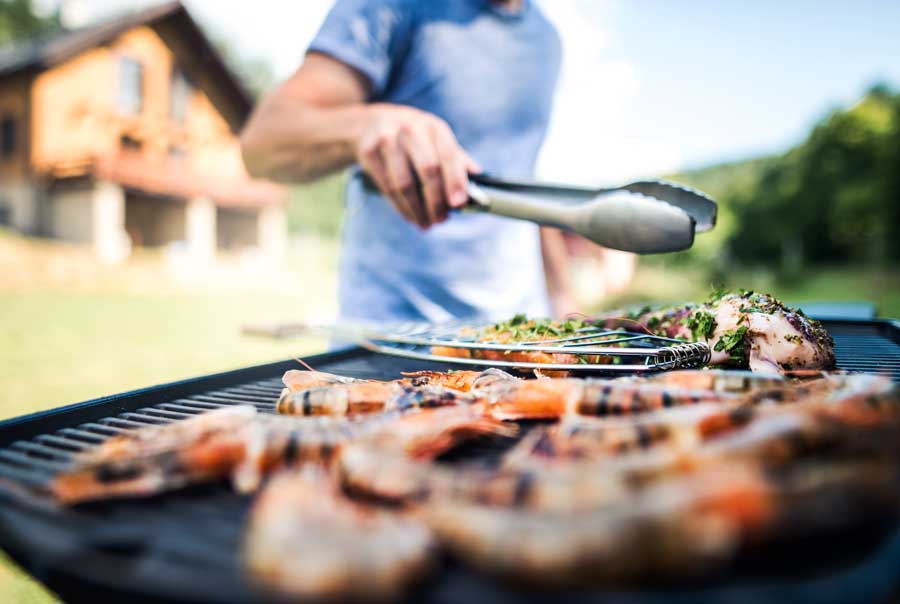 Oklahoma comes alive in the summer! From festivals to fishing, there is so much to do. A classic American summertime activity would of course include BBQs. They are the perfect way to enjoy the warm weather, gather with loved ones, and indulge in smoky and tasty foods. If you have plans for your grill this summer, putting some of these tips to good use may be able to kick your next BBQ up a notch.
Gas Up
First things first, before you even get started cooking, it is important to check your fuel. Afterall, it would be tragic to get everything prepared and have all your guests waiting in anticipation only to run out of fuel midway. Having a propane gauge makes it easy to tell how much you have left in the tank. But even if you do not have a gauge, here is how you can measure your fuel. Make sure to turn off the gas, disconnect the propane tank, and tilt it on its side. Then take a boiling cup of water and pour it along the side of the tank. Lastly, run your hands along the tank to feel where it feels cold to the touch. That change in temperature signals where your fuel levels are.
Chip In
For most, a beautifully grilled piece of meat or veggies will be tender, seared, and smoky. And if there is one thing that is bound to elevate your grill flavors, it is the addition of wood chips. From cherry to hickory and more, wood chips are sure to add a new complex layer of flavor to your food. Make sure to soak your wood chips before you grill. Then, take your pre-soaked chips, wrap them in a tin foil pocket, and poke a few holes into the foil to allow the flavored steam to envelop whatever it is you are grilling.
Create Zones
Odds are that if you are hosting a BBQ, you are going to be grilling lots of different things at the same time. This is where setting up different heating zones is crucial. An easy way to prepare your grill to handle this is to fill one side of it with charcoal while leaving the other side bare. This will create areas that are ideal for searing, and spots that are great for slow cooking.
Imagining grilled watermelon, tender pork shoulder, and flame kissed hotdogs is enough to make anyone eager to put on a BBQ. And when you do, you can make sure to do it right with these tips!
If you are interested in a timeless home on a beautiful plot of land, do not hesitate to contact McCaleb Homes today! We build throughout Edmond and the OKC areas in thoughtfully developed communities.
By McCaleb Homes 6-16-2021