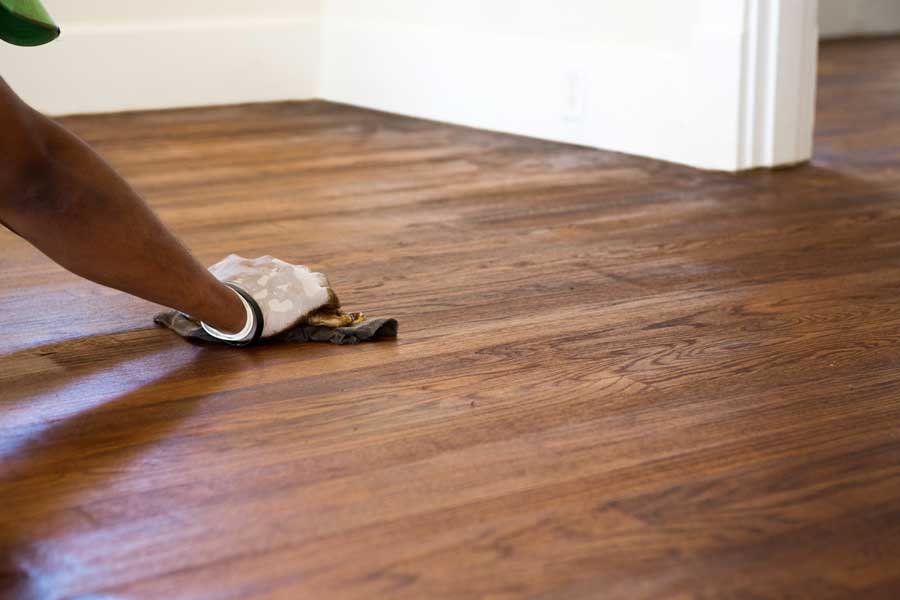 At McCaleb Homes, we only build our homes with quality materials. We want your home to have lasting value and have character that stands the test of time. Hardwood floors are one of those materials that never go out of style, which is why you will see them featured in almost all our homes. Just look at our gallery to see what we mean!
If your hardwood floors are looking a bit lackluster, refinishing them can make a big difference! Whether you are planning on putting your home on the market soon or just wanting to invest in your home wisely, experts agree that refinishing your hardwood floors will offer you the most bang for your buck.
ROI for Refinishing Hardwood Floors
Hardwood is a natural material, so naturally it changes with use over time. As you live and walk around on your wood floors, dulling of finishes and development of scratches are bound to occur. But the benefit of hardwood flooring is that with a bit of care, they can be restored to their original glory. Refinishing your hardwood floors won't disrupt your life for months on end like other home improvement projects will and it can all be done for a modest price. The average cost to refinish hardwood flooring is $3,400, while the value it adds to your home is around $5,000.
ROI for New Hardwood Flooring
If you want to replace your existing flooring with hardwood, this is also a worthy investment. While it will naturally cost a bit more to install hardwood than refinish existing hardwood, the return on investment is worth it for many. On average, the cost of installing new hardwood flooring will run you around $5,500, while the added value to your home for such a project is estimated at $6,500.
Of course, there are a lot of variables that can change that number for your specific project including, wood type and square footage. But one thing is for certain, and that is that if you invest your renovation budget into your hardwood floors, it will pay off in the long run.
By McCaleb Homes 8-23-2022