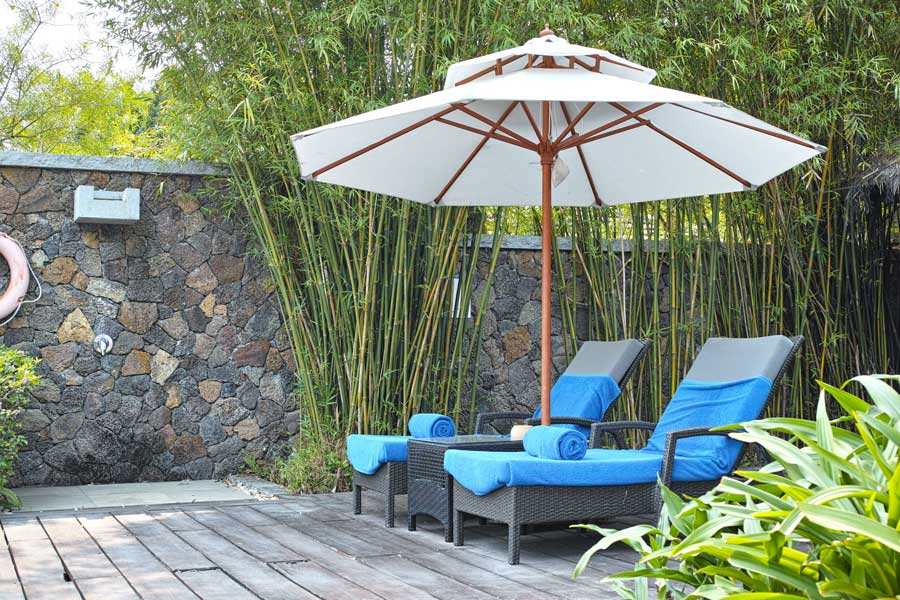 Your home is more than just what's in between your front door and back door. At McCaleb Homes, we strive to build our homes on generous lots as well. This way, you can enjoy outdoor living spaces just as much as your indoor ones. If you crave a bit more shade or privacy when you're lounging in your backyard, here are some ways you can make that happen.
Add a Pergola
A beautiful and functional addition to any backyard is a pergola. Generally easy to assemble, these structures provide a moderate amount of additional shade and privacy without blocking any views. They can also provide a symbiotic relationship for climbing plants such as wisteria so that you can enjoy company under a canopy of flowers.
Add Living Fences
Want to create a backyard oasis and add privacy? Enlist the help of plants! Conical shrubs have long been a favorite when creating a living fence, and bamboo is also a fast growing, tall living fence choice. Just be mindful that bamboo is an invasive species. So, if you do choose to go with bamboo, make sure to plant them in beds or containers.
Add Levels
Another option is to work from the ground up! Building levels into your backyard is a great way to create a secluded place to retreat to in a picturesque way. Similar in design to the conversation pits that were popular in mid-century living rooms, you can design a conversation pit into your backyard.
Add a Gabion Wall
A gabion wall is a wall created with wire cages and filled with attractive stones. This type of wall was used in ancient Egypt, and it works just as well today. You can purchase ready to use cages or you can construct one on your own if you have the DIY prowess to do so. You can source rocks from your own property, or you can visit your local rock yard if you are looking for something specific.
In conclusion, there are many ways that you can add some shade and/or privacy to your backyard space. Incorporate one or two of these suggestions into your own outdoor space and kick back and relax in peace.
By McCaleb Homes 7-27-2022