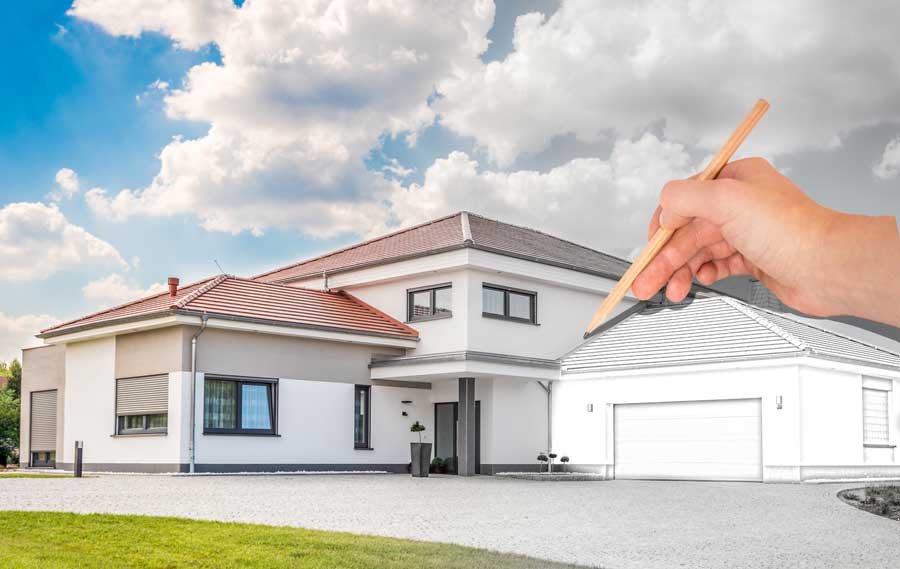 At McCaleb Homes, we build with quality materials and timeless floor plans so that your home will retain its value. As the years go on and as your needs and wants may change, you may start to consider upgrading or remodeling parts of your home. Remodeling is an undertaking that generally increases your quality of life and the value of your property, but not always. If you want to make sure that your project only serves to increase the property value of your home, avoid making these common mistakes.
Using the Cheapest Options
We all want the best value for our hard-earned money. And since renovations and remodels tend to inherently take a toll on your budget, you may be tempted to skimp on the materials you choose to use to save money. A common saying, though, that generally tends to ring true is that you get what you pay for. Meaning that for the most part, cheaper materials probably will not stand the test of time as well as a quality made one. And if you ever decide to sell in the future, substandard materials and pieces will probably not go unnoticed by potential buyers.
Ignoring Code
Although it can be a hassle, never neglect to attain the proper permits for a project if they are required. Not doing so can seriously come back to bite you if you ever decide to sell because a home inspector will note if things are not up to code. In a similar vein, you want to make sure that you hire contractors that provide high quality craftsmanship to do your project. Because uneven trim, messy paint lines, and more will all make a home less desirable to potential buyers.
Converting Your Garage
When a home begins to feel cramped, many families opt to convert the garage into spare bedrooms, offices, or recreational areas. Afterall, there are already walls, windows, and doors making it a seemingly easy and cheap solution. But when it comes time to sell, most home buyers prefer to have actual spaces to park their cars. If you desire or require more living space, it may be a wiser decision to consult a contractor about adding onto your home instead.
Having a home that you can upgrade and dress up to your wants and needs is one of the joys of homeownership. Do not waste an opportunity to increase the value of your investment by making these common remodeling mistakes.
By McCaleb Homes 12-22-2020