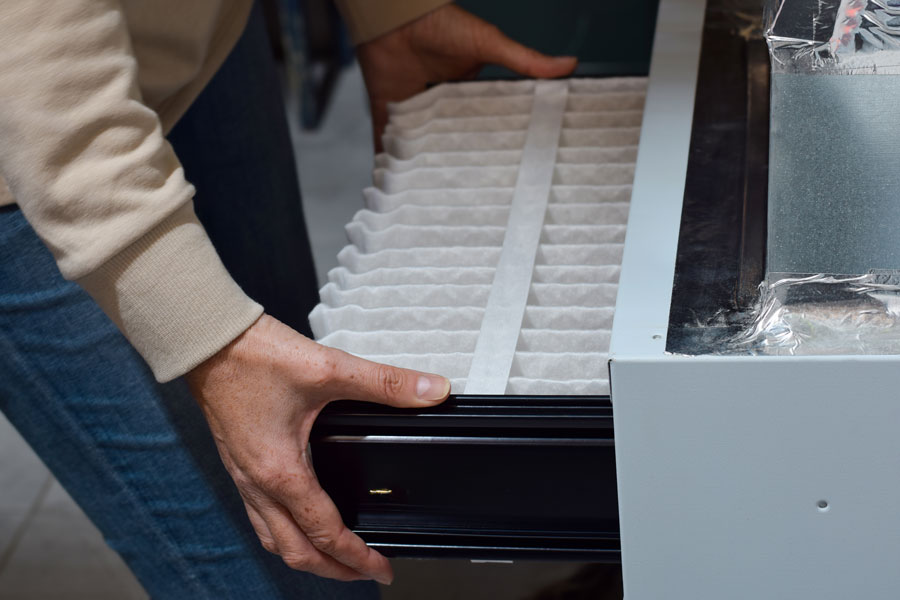 Get ready to cozy in at home for the season by properly winterizing and organizing your home. Here are some of the most important tasks to get done in the next month.
Switch Out Your Furnace Filter
Changing out your furnace filter only takes a few moments, but it is something that makes a big impact. This chore is easy to do yourself and will improve the air quality in your home, keep your energy bills in check, and help your furnace last longer.
Insulate Pipes
Skip the mad rush to insulate your pipes when you see freezing temps on the weather forecast by simply insulating them now. When frigid temperatures cause the water in your piping to freeze it can cause them to burst and result in messy, expensive repairs. Wrapping at risk pipes, like those in your garage or outside, with foam or heating tape will save you from worrying when the days start getting really cold.
Deter Porch Pirates
People do a lot of online shopping around this time of year, and people take advantage of that. Packages left on porches are easy targets for thieves to swipe. Protect your home and your purchases by installing a video doorbell and/or a couple of security cameras.
Store Things Away
Clutter can cause you undue stress by contributing to mess. Combat clutter by storing away things that you will not be using until the weather warms up again. Summer tanks and shorts can be vacuum sealed in bags and neatly stored at the top of a closet or under a bed. Summer toys like kayaks and inner tubes can be mounted to garage ceilings so that they are out of the way when not in use. Whatever it may be, if you are not going to use it for some time, do yourself a favor and store it away.
If you give attention to these tasks in the next month, your home will be a cozy fortress for you to hide out in during the blustery Winter.
Looking to relocate or upgrade your home this season? Let McCaleb Homes help you find the perfect home for you. Take a look at our move-in ready homes or give us a call to get started!
By McCaleb Homes 11-29-2022